From it's inception in 2000, Washco Companies has become a leading member of the Mid-Atlantic real estate community, distinctive among development firms in our approach to investment, the depth of our expertise and the diversity of our properties. As our history and real estate portfolio illustrate, we have consistently delivered a level of excellence that exceeds the expectations of our tenants and clients.
Read More
Mansoor Shaool,
Chairman of the Board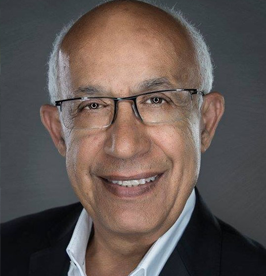 Mansoor Shaool's secret to success is the "old school" philosophy: working relentlessly hard, applying yourself and adapting your business plan as required by the market you are in. Known to all as "Manny", his values and work ethic go back to his rearing. He credits his mother with instilling in him a strong sense of family, community service and the importance of education.
In 1962, Manny came to the United States, taught himself English and earned his undergraduate degree in engineering. Upon graduation, Manny worked full time, pursued his master's degree in structural engineering and made time to teach engineering to undergraduate students. In 1973, Manny moved to Hagerstown to work as an engineer at Pangborn Corporation. Manny has always been energetic and looking for new ventures. In his hours outside of Pangborn Corporation, Manny saw an opportunity to make money selling imported copper and brass products. With no office or showroom, Manny sold these products out of the trunk of his car. In 1976, Manny took his growing family back to Iran to oversee an engineering project. Only one year later, his desire was to return to the United States and begin his own business. Manny became an importer, creating a very successful business in the oriental rug business. Known as Manny's Oriental Rugs, this benchmark business is still a very viable local business in Hagerstown.
His introduction to the home building industry began in 1987 when Manny purchased a 177 acre parcel on Mt. Aetna Road. He named this property Black Rock Estates, a widely known, premier upscale single family community featuring spacious, all brick homes. Manny has been a visionary, buying land and properties at the right time and most importantly in the right locations.
Manny has always encouraged his children to expand their knowledge by being exposed in some capacity to the various family businesses. Manny's eldest son Sassan is President of Washco Companies and runs the day to day operations. His youngest son Adam is Vice President and oversees all of the field operations.
Today, Manny's companies cover a wide spectrum of the construction and building industry, with over 600 apartments, several shopping centers, commercial strips, a Class "A" office building, a retail business, warehousing, and an extensive land inventory for residential housing communities.
Although Manny is "semi-retired" on the West Coast, you would never know it. He keeps his finger on the pulse of his Washco Companies, with daily phone calls to Sassan, Adam and various company leaders. You can also find him back at the office in Hagerstown, Md. every four to six weeks, for an entire week to be with his employees and make sure all is running smoothly. Today, as in the early years of the family business, you will find the desks of Manny, Sassan and Adam, all together, in the same office.
Sassan Shaool,
CEO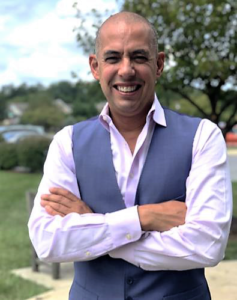 Sassan Shaool is the eldest son of Mansoor Shaool, CEO and Owner of Washco Companies.
Sassan was taught by his father from a very young age the value of hard work. At the age of only five, Sassan started going to work with his father. Quickly playing turned to working. By age 16
and under the watchful eye of his father, Sassan began managing Manny's Oriental Rug business and
even made trips to Pakistan and India to negotiate oriental rug purchases.
Sassan attended the University of Maryland and in 1995 received a BS Degree in Business/ Marketing.
Upon graduation, Manny was ready for Sassan to enter the family business full time. Sassan immediately took to the road and on his own, was able to forge strong business relationships with two major retailers; Sam's Club and BJ's Wholesale Club. The sales volume of Manny's Oriental Rug
business increased by 30% because of these two powerful new clients.
His father's purchase of 177 acre parcel off Mt. Aetna Road exposed Sassan to land development.
Known as Black Rock Estates, this residential community is Hagerstown's premier custom home
community. Sassan helped to oversee the construction and sales of over a dozen homes and managed
the sale of individual lots to other custom builders
In 1999, Manny was so confident in Sassan's dedication, work ethic and business skills that he took a "leap-of-faith", by divesting significant family assets to support an idea that Sassan had proposed.  Sassan wanted to create a new company called Washco Developments that would be
responsible to purchase a large parcel of land, have it rezoned and develop a Planned Urban Development.  Sassan insisted that Washco Developments could build it entirely themselves. Washco obtained a loan from a bank to construct 101 rental units. Quickly, with his father's oversight and advice, Sassan commenced construction and the success of Rosewood Village began.
Sassan realized the value of diversification as a way to build a solid foundation so when one segment of the market slowed, another segment would carry it.
Since 2000 when Washco Companies was started, Sassan has proved that he is a capable, competent leader that understands the real estate market. He has a high energy level and is enthusiastic about everything he does. He doesn't want to rest on the company's successes but is looking forward to new growth opportunities in our ever-changing market. Sassan sees wonderful opportunities ahead
for Washco Companies and their employees.
Today Washco Companies includes land development, entitlements, property management, and
construction.
Current projects include: Lot sales to Dan Ryan Builders and DR Horton, land development for Aldi, Walmart, Lidl, Chipotle, Dunkin, Dollar General, Taco Bell, Auto Zone and various other pad sites, an 825,000 sf warehouse project recently sold to Penzance, and 1,500 residential units in development.
Adam Shaool,
COO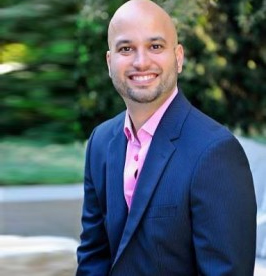 Like his brother Sassan, Adam was exposed to the family business at an early age. Adam had the advantage of learning at an early age from his father Manny Shaool and later in life, from his elder brother Sassan. While Sassan is CEO of Washco Companies and focuses on strategic planning and overall company issues, Adam focuses on development and field operations. It's a clear definition of responsibilities that has worked well for Washco Companies.
After graduating from the University of Maryland College Park with a bachelor's degree in Economics in May 2004, Adam took on the full-time responsibilities of Project Manager of numerous construction projects. This work included remodeling and new construction of both commercial and
residential building.
In early 2005, Adam's responsibilities expanded from Project Manager to encompass management of the
entire construction division that included all building and development.  Adam's primary duties
include budgeting, purchasing, scheduling, quality control and the overall daily operations of the
construction division. While Adam has been in the industry for over eleven years, his work over the
last four years has been intense; including construction of over 50,000 square feet of new commercial space, site work for five existing and new subdivisions, and construction of over 438 units (single families, townhomes, duplexes and apartments) and numerous commercial remodels.
Adam knows that a strong construction team that works well together is imperative for proper
construction, timely construction and profitable construction.  Adam has assembled a team that presently includes three Construction Managers and one in-house Project Coordinator.
One Construction Manager came from an extensive residential background with regional builders with 30 years of experience.  This Construction Manager handles projects in Maryland that presently have over 50 units under construction, along with the Rosewood Community Center and Rosewood Self-Storage Units.  Another Construction Manager heads up all construction in Pennsylvania and has worked for large builders as well, with over 25 years of experience in the construction industry.
This superintendent is presently building rentals in our communities of Avalon and Highlands in
Chambersburg, Pa. and a commercial rehab project called Shippensburg Commons, in Shippensburg, Pa.
Adam completes his field construction team with another seasoned manager who heads up all customer service, customer warranty work and commercial build-outs.  Every successful construction company
needs exceptional communication between the office, subcontractors and field.  Washco is fortunate to have a great "inside" team player to compliment the field operations.  This person has established accounting principles to help monitor all activities in the field and also keeps up with each and every on- going construction project.  Adam's construction team works well together.
Under Adam's leadership, Washco Development and Washco Homes has assembled a construction team
that has extensive experience in construction management.  The team meets weekly to review all active jobs and to continually establish better ways to manage and monitor all field operations.
Currently Adam is overseeing a 220 unit, $40 million dollar expansion to Rosewood Village slated to begin in the 3rd Quarter of 2021.
Dawn Joppey,
CFO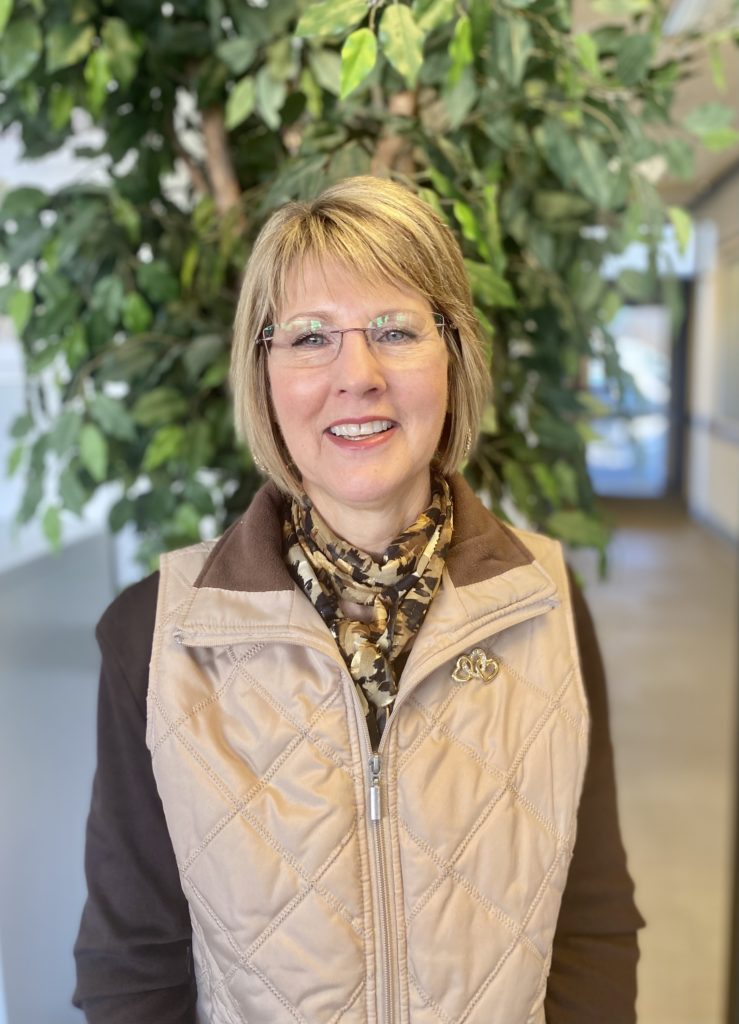 Dawn joined Washco Management July 2015. Her position as CFO with Washco includes financial statement and budget reporting for multiple entities owned by Washco Companies. This includes detailed general ledger account review, cash management and assists w/ new and re-finance loans. She oversees the Accounting department staff and workflow.
At the beginning of Dawn's employment with Washco she set up internal controls and streamlined many functions of the day to day operations for Washco's Accounting division. She and her staff continue to work together to make the day to day processes efficient. Her high standards and expectations of the Accounting department functions has made a tremendous organizational impact.
In 2018 three (3) existing residential properties acquired HUD financing. She was an integral part of the application/approval process. To date her biggest project with Washco has and continues to be the annual HUD financial audits for Rosewood Village Phase II-A entity and now the 3 additional properties. Throughout the year Dawn meticulously oversees and maintains the financial records for these HUD financed properties. She works closely with her team and the auditors providing supporting documentation for these audits. It is the organization of this process which aids in expediting the process.
Early 2017 she began working with staff to prepare and review budgets for residential and commercial properties. The budget review and analysis has become a focal point. 2017 ended with finalization and submittal of cost accounting to HUD for The View $4 mil construction project.
Prior to Dawn starting her employment with Washco, she worked 25+ years in the construction industry as an Office Manager/Full Charge Bookkeeper through financial statements. Her former employer secured numerous projects which required Dawn to work with Davis Bacon Wage Laws and implement certified payroll reporting. This included review and submittal of subcontractor certified payroll reports. The following is a partial list of federally funded construction projects she was involved in requiring certified payroll reporting.
2015 – Seneca Ridge Apartments – Germantown, MD
2014 – Trinity Plaza Apartments – Washington, DC
2014 – BWI – International Expansion Building – Baltimore, MD
2012 – Copeland Manor Apartments – Washington, DC
2011 – Bethesda Naval Medical Center – Bethesda, MD
While working for her former employer Dawn obtained her Certified Bookkeeper certificate through the American Institute of Professional Bookkeepers.
As Washco continues to expand through its construction projects we anticipate Dawn will add even more value to our company because of her hands on financial experience working in the construction industry.
R. Dion Akins,
Director Of Commercial Real Estate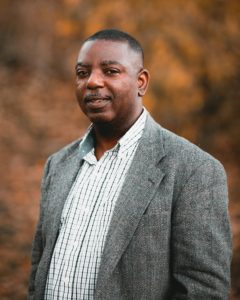 Dion Akins has an extensive and successful background in investment & commercial real estate management.  Joining Washco Management on August 4, 2004 as Director of Operations, he has been instrumental in the successful growth of the company.  Currently he serves as the Director of Commercial Real Estate.   He is active in the community, serving as a board member and worship Leader in his local church.  Dion also volunteers and mentor's youth in the Washington County Public School system.
Dion is a Florida native.  He and his family have resided in Hagerstown, Maryland since August 2004.  He is an Army veteran and attended the University of North Florida after serving a distinguished career in the military.  He began his real estate career in 1997 and served in various management roles in several firms.  He is experienced in all phases of multi-family housing & commercial real estate.
He began his real estate management career as a leasing consultant with Silver Tree Investments in Jacksonville, FL in 1997.  Early on his management talents and "can do" attitude caught the eye of his superiors and he was recommended and subsequently fast tracked to a management trainee program.  In 1999 Dion and his family relocated to State College, PA. there he was employed by Keystone Real Estate Group (KREG).  Dion was an integral part in the success of the company.  He served as the companies first Sr. Property Manager, working directly under the tutelage of the Vice President of the firm.  He was instrumental in creating & implementing budgets, employee development, coordinating student housing turnover as well as operating a janitorial company that provided services to KREG.
During his tenure with KREG, Dion was actively involved in the Pennsylvania Association of Realtors, Centre County Association of Realtors, and the National Association of Realtors.  He also served within the community through his local church for charitable organizations such as Habitat for Humanity and Centre County ARC.
At Washco Management, Dion has managed to bring a broad range of commercial real estate experience that enables the organization to develop flexible real estate solutions for its clients' long-term solutions. He has been able to sort through the changing market complexities and find creative ways to accommodate the needs of clients.  Using financial expertise complemented by commercial and residential management experience, Washco Management along with its parent company Washco Companies produces upscale communities from West Virginia to Pennsylvania.  The communities combine retail, office and residential uses into environments reflective of a carefully planned PUD.  Our goal of mixed-use developments is to enhance the communities where they are located, improving the quality of life for the residents who live and work within and around them. In conceptualizing, designing, building, marketing and managing these neo-traditional communities, Washco's growth strategies support regional planning for open space, reducing sprawl, decreasing traffic congestion and the balanced development of jobs and housing.
Charity Atkinson,
Director Of Residential Real Estate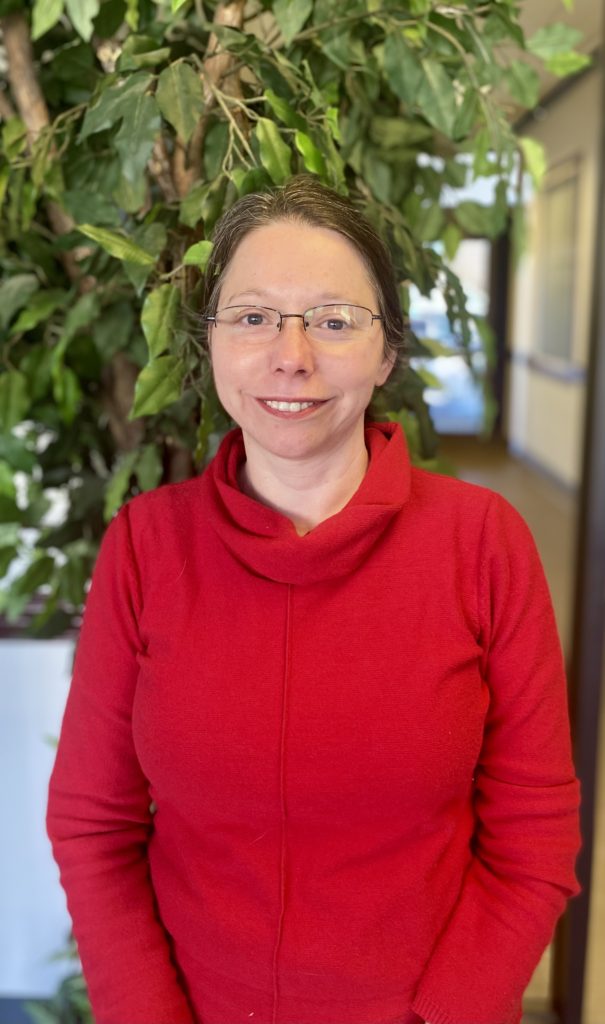 Charity Atkinson is the newest member of the Washco Management Team.  Joining Washco Management in April of 2019.
As a graduate of Robert Morris College (now Robert Morris University) in Pittsburgh, she began her career in accounting in Pennsylvania in 1998 and has worked in various roles at a handful of firms.
Charity began her 3rd party management career as a staff accountant with a small hotel management firm in the northern Virginia / DC area in 2001.  She later moved on to a large property management firm in northern Virginia where over a twelve-year period, she expanded into roles related to residential and commercial real estate which included training, software, and operations.
Now settled in Hagerstown, Maryland, her years of experience is a valuable asset to the Washco Team.
Rodrigo Avellaneda,
Project Development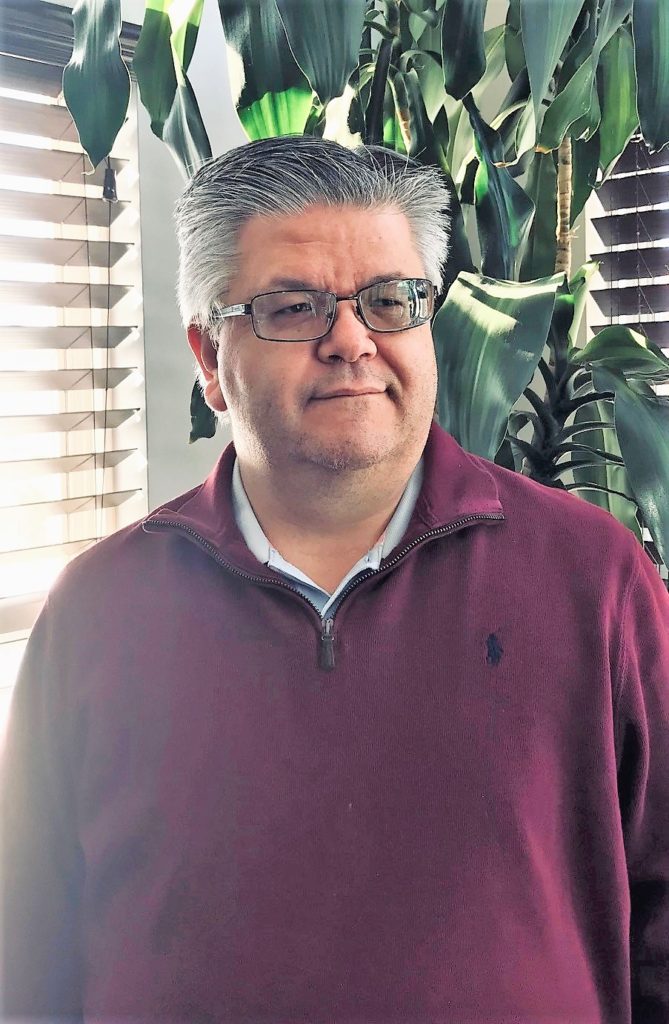 Rodrigo received a bachelors degree in Architecture from Univerisdad Piloto de Colombia in 1995. He has been working in the US since 1998 and has over 16 years of architectural, site planning and construction experience.
In 1998 when he first arrived to the US, he worked as assistant superintendent for Bozzuto Homes. He needed to have some "hands-on" experience with the construction systems used here in the US, which are very different that what he was used to back in his native Colombia.
After 18 months with Bozzuto Homes, he started to work with Grant Architects in Baltimore, MD. At Grant Architects he was in charge of design development and construction documents for a variety of projects, from single family homes to award winning technological and research facilities. He worked at Grant Architects until 2001.
In 2001 he moved to SGA Architects in Bethesda, MD. He joined the firm as Project Architect. At SGA he focused mainly in two areas of design, renal care centers and small residential re-developments in the DC Area. As the architect in charge of the renal care division he design over 25 renal care facilities in the east coast. At SGA he developed an understanding of scheduling, project management and construction administration.
Rodrigo joined WASHCO Companies in 2006. The opportunity to be involved from site planning stages to the actual pre-design of the different buildings was a great opportunity to further advance his career. Once at WASHCO Rodrigo has been involved in the land development of various residential and commercial projects.
At WASHCO companies Rodrigo has been involved from the conceptual design of 200 ac mixed used project to tenant fit outs for our commercial properties. He is directly involved from the concept stages of site planning to the pre-design of the actual buildings in the different sites.
As part of the WASHCO Companies team Rodrigo is involved in all areas of our business from development to construction, and from property management to marketing, he is an important asset to the WASHCO Company's network.